Candidates love Hyperjob:
"I replied because I hadn't seen anything like this. If you had sent me a regular job ad I probably wouldn't respond."
"I love the new job ad format. All the information is laid out wonderfully. I wish all the job ads would have this format."
Rafael C.
System Test Engineer
"I have never seen a job ad like that - it's amazing. Incomparable to anything else."
Get up to
6 times more candidates
We ran the tests. Hyperjob brought in more candidates for difficult-to-fill positions.
3x more qualified applicants for QA Engineer position
6.6x more qualified applicants for Sales Development Representative position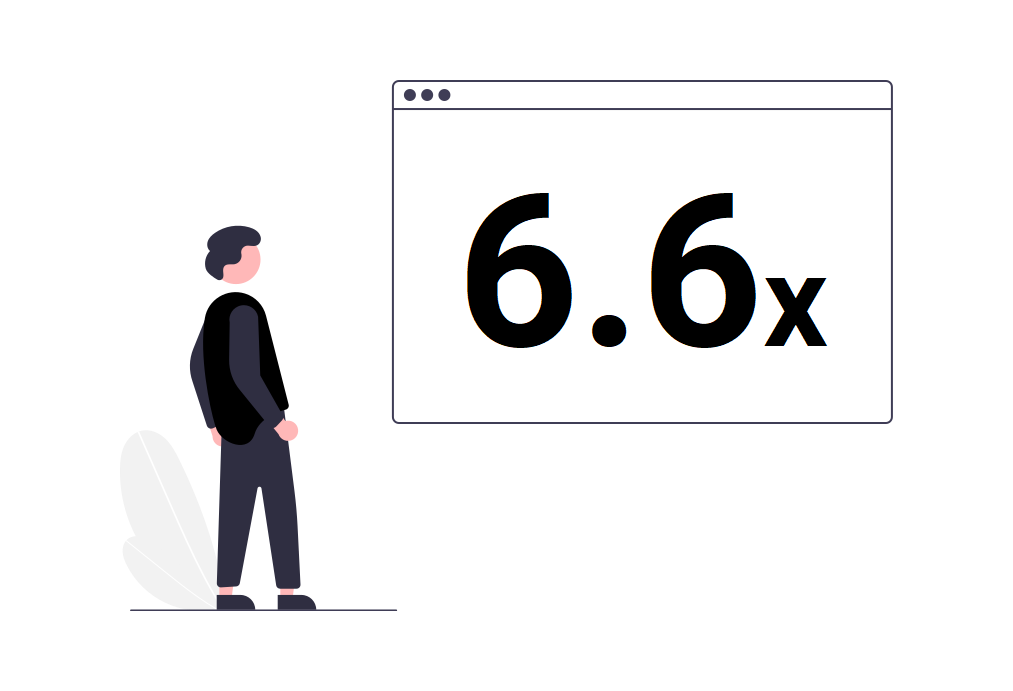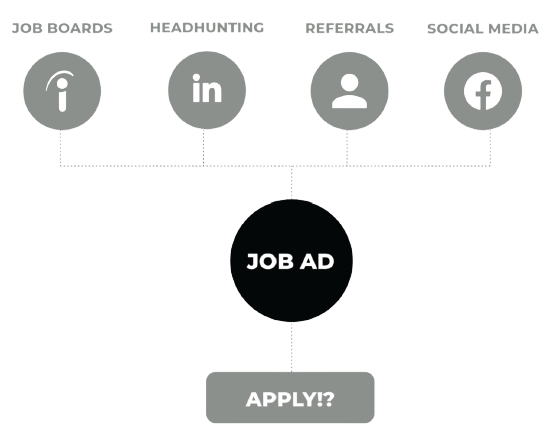 Job ad is where
the conversion happens
Forget about the same old bullet points or walls of text.
Academic research shows that that both the contents and the design of job ads play a pivotal role in candidates' decision to show interest in a particular role.

Great job ads, through language and visuals, allow candidates to imagine themselves as part of your team.

That's easy to do with Hyperjob.
Book a demo
Check out our use cases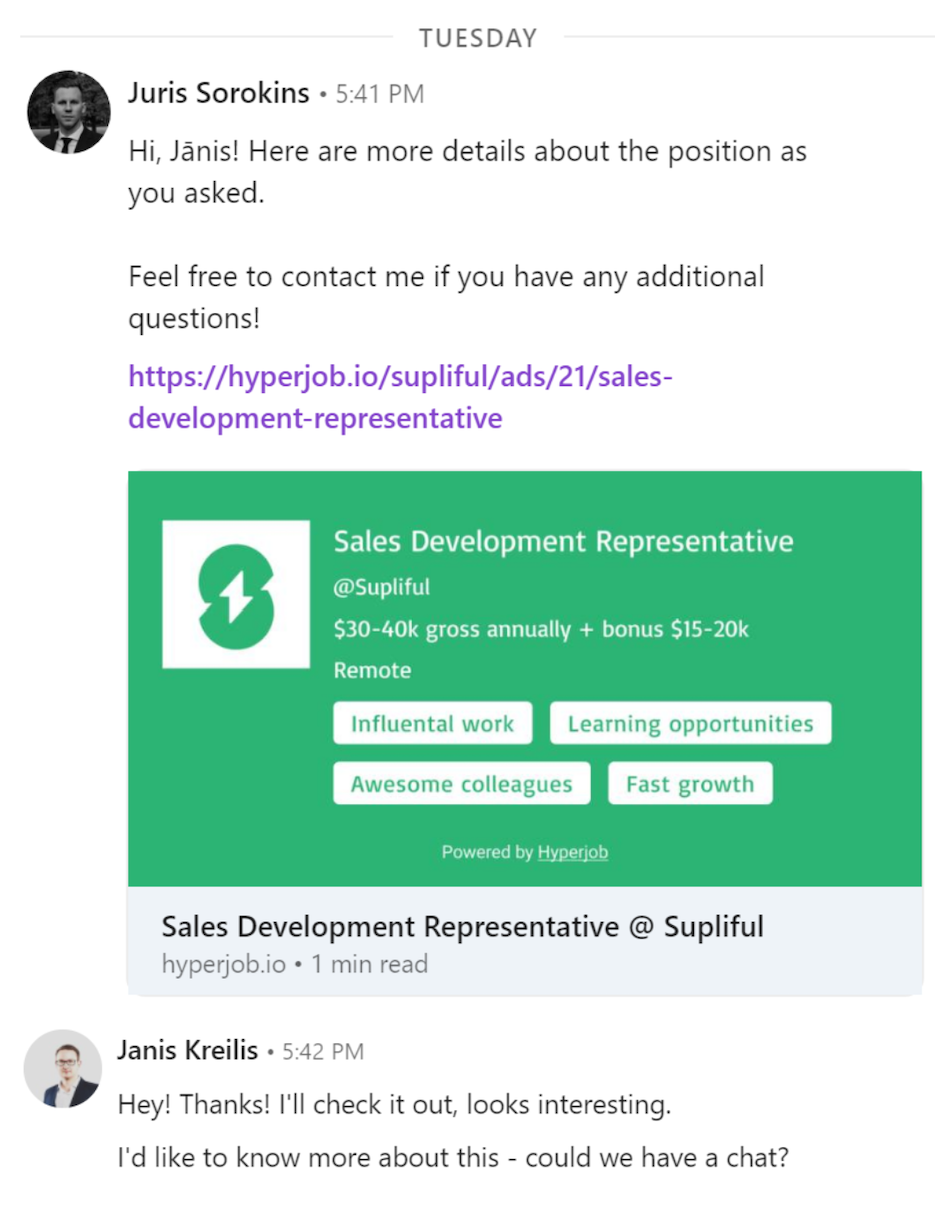 Reaching out to leads on LinkedIn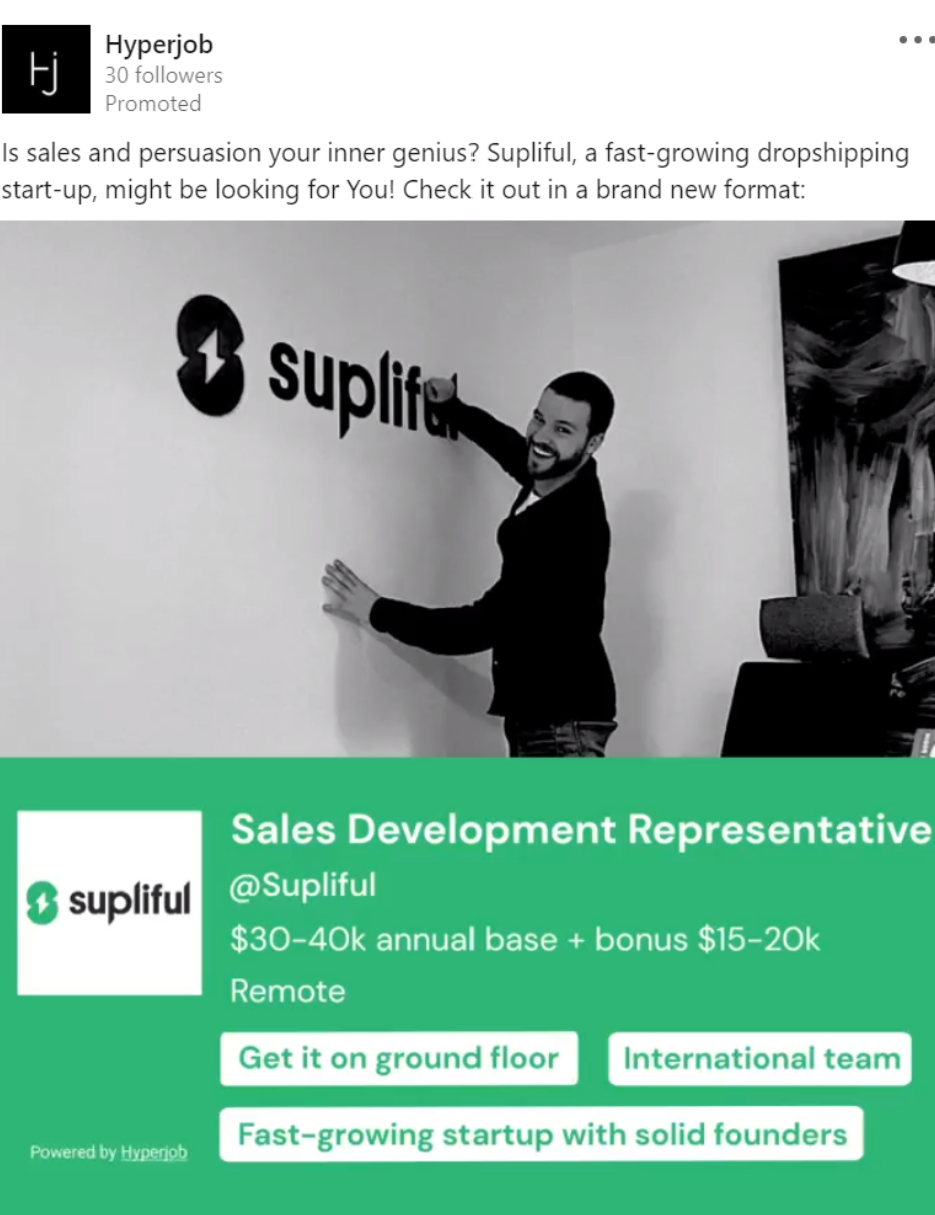 Advertising jobs on social media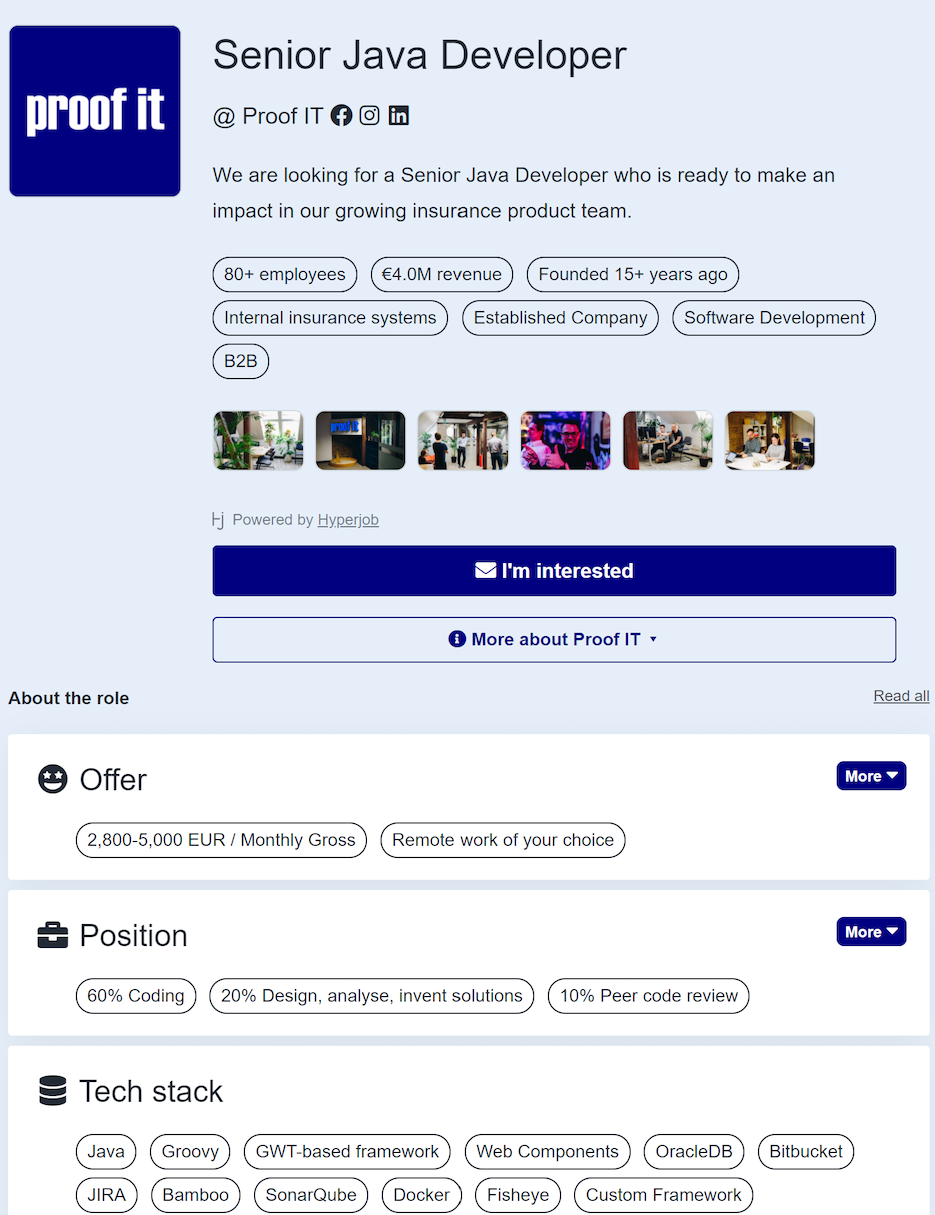 Embedding on your website
Would you like to be among the first to join?
Hyperjob is currently in private beta. We're welcoming new users aboard every week.

If you'd like to join the crowd, leave your details here, and we'll be in touch shortly!
Book a demo with Hyperjob