Hyperjob for tech roles
One-stop job pages for those busy techies
Capture the attention of developers by communicating all the right things in a format tailored for them.
Catch developers' attention with tech-tailored job pages
Track, measure, and adjust based on data
Multiply your sourcing power 6x
Capitalize on microsites tailored for tech jobs
Hyperjob's clear and structured job page format showcases your tech stack and most exciting projects in full detail. IT pros love it.
Read more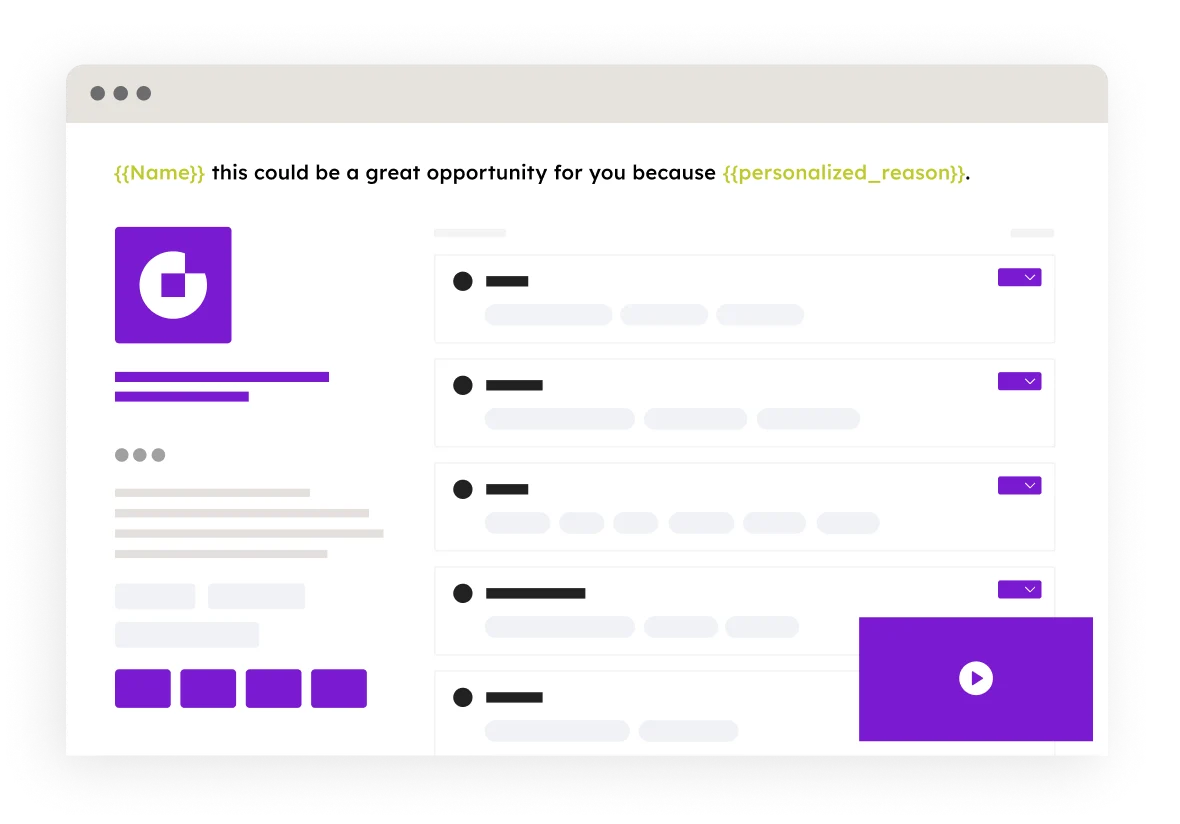 Speak native tech
Hyperjob suggests the relevant tech stack and skill combos for each position.
Join the waitlist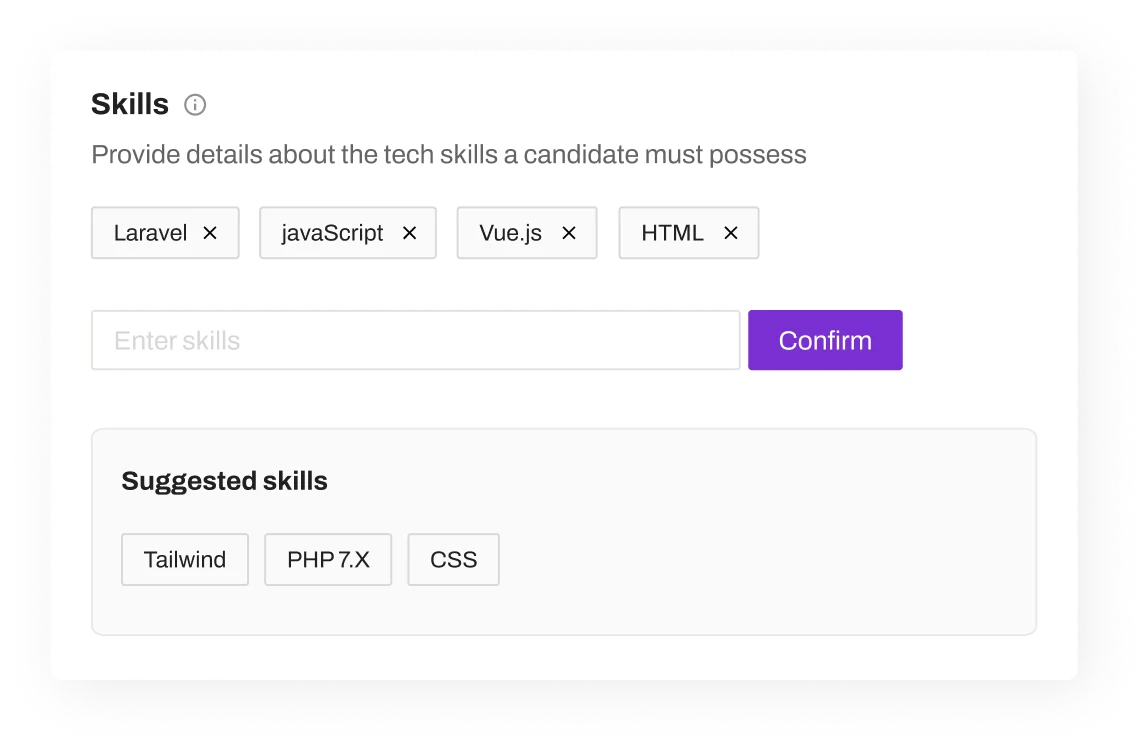 Build stronger relationships with hyper-personalization
Make candidates feel appreciated at every touchpoint, from personalized job pages and link previews to customized email messages.
Read more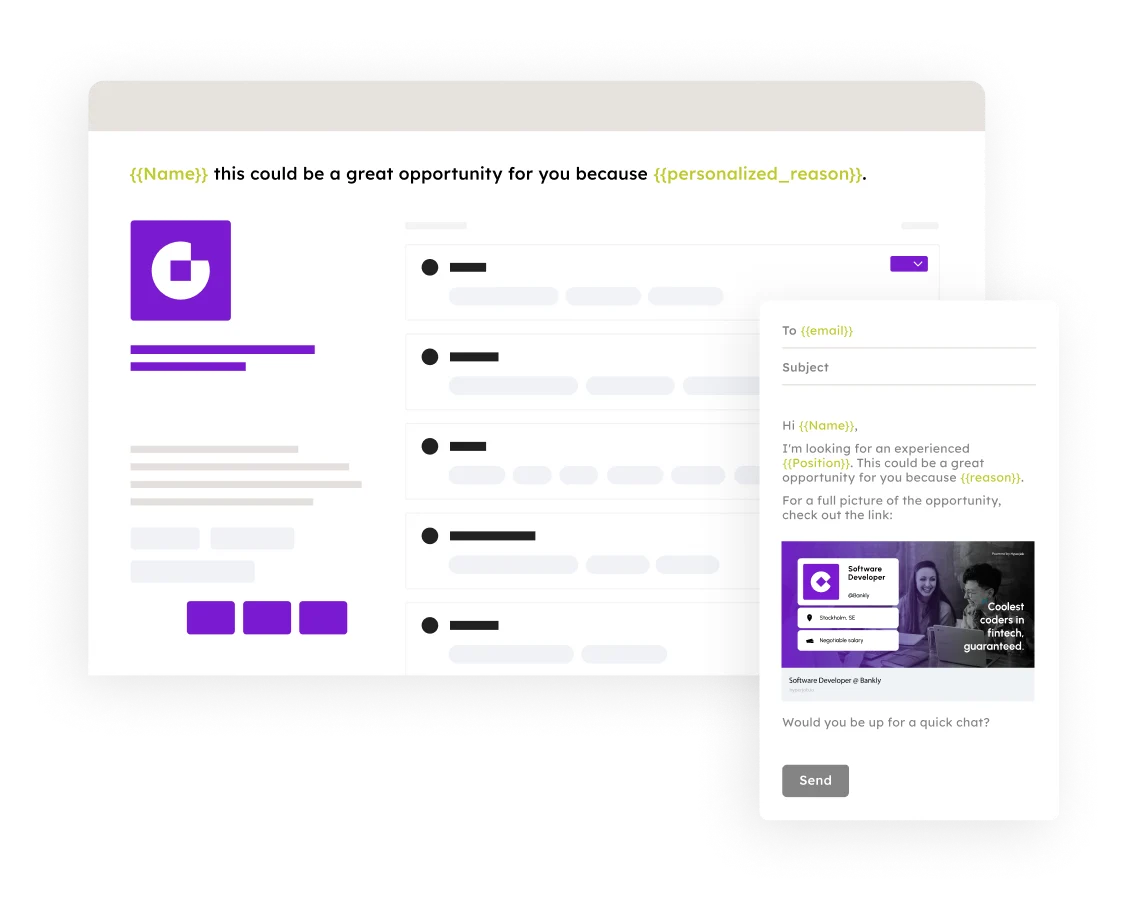 49% of developers say job posts that include all info make them want to reply to recruiters
See how you can impress your candidates with Hyperjob's interactive job microsites.
Start for free
"With Hyperjob, we got 60% more replies and great feedback from candidates! Hyperjob also helps us maintain consistency and quality across our countless job posts.
I thought we'd done everything we could to increase our candidate conversion rate - until we started sourcing with Hyperjob!"

Claire Devine
Talent sourcer
"Our hiring managers are delighted about the level of detail in Hyperjob pages - especially being able to feature the entire tech stack and outline what the candidate will be doing on the job."

Krists Vitols
Team lead for tech recruitment team

"Hyperjob's user interface is user-friendly and helps me make boring job descriptions more visual, scannable, and appealing overall. Also, the statistics provided help me track my progress."

Laura Laimite
COO
Trusted by
Trusted by