Hyperjob for talent acquisition leaders
Fill your roles faster with A-players
Build your own talent attraction machine by equipping your team with tech designed for the candidate-driven market.
Delight your hiring managers
Empower your team
Spread best practices and identify bottlenecks
Unlock your team's full potential
Hyperjob automates manual tasks, so your team can remain competitive while focusing on the human side of recruitment.
Read more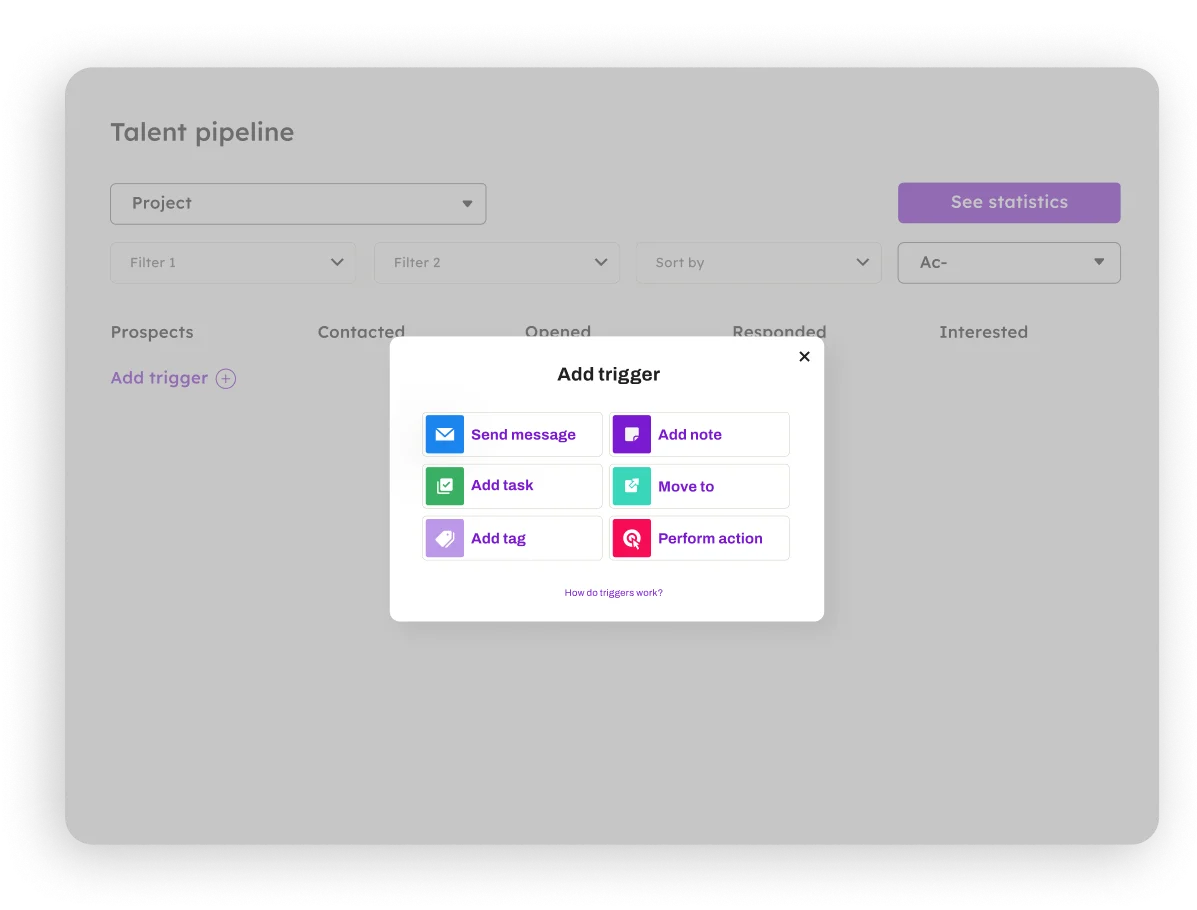 Delight your hiring managers
Align expectations using Hyperjob's structured job specs, exchange comments on candidates, and deliver quick results.
Read more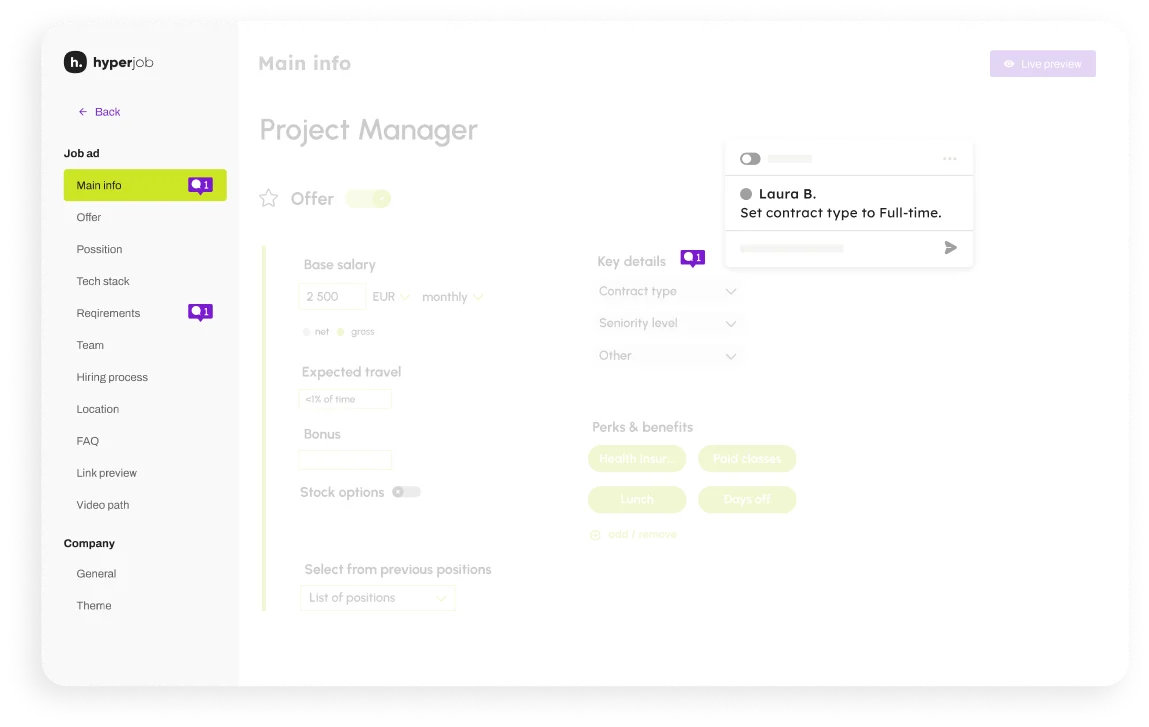 88% of HR professionals say hiring in 2023 will be more challenging than in 2022.
See how you can get more quality candidates and fill more roles with Hyperjob.
Identify bottlenecks
Hyperjob's analytics toolkit identifies areas for improvement throughout the entire recruitment process and suggests improvements.
Read more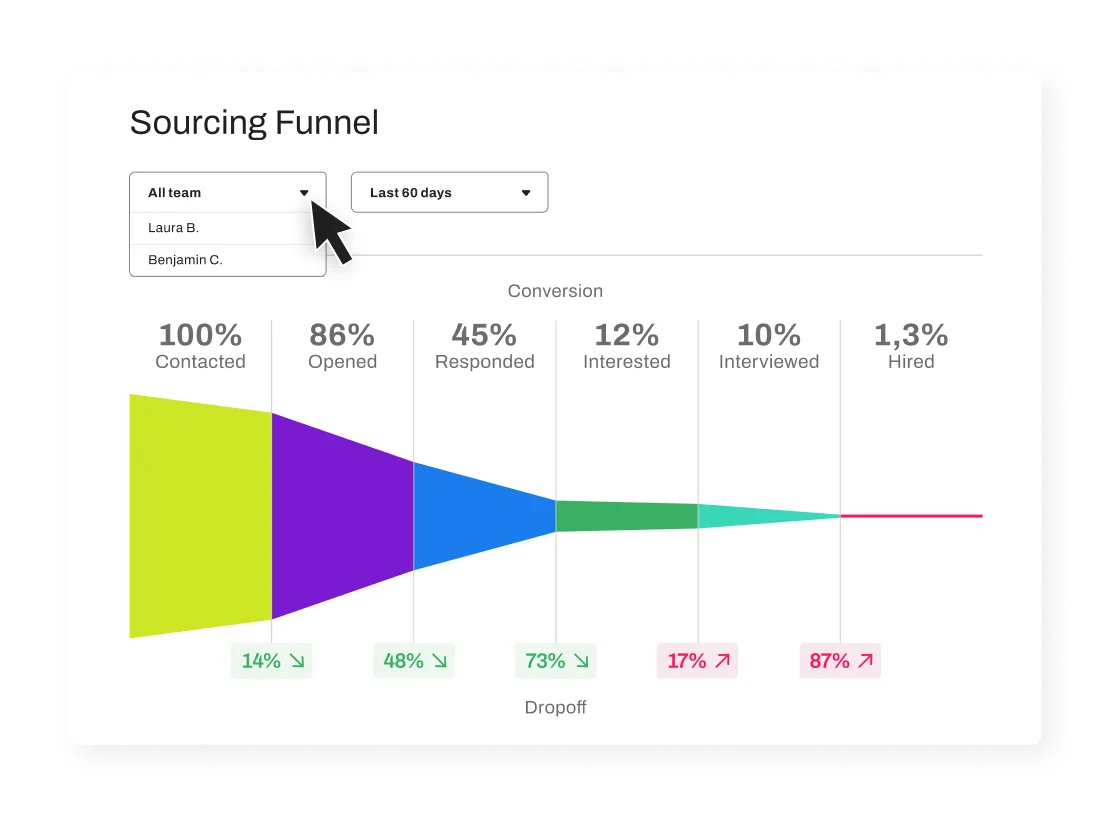 Discover and spread best practices
Identify and share effective techniques, successful templates and campaigns across your entire team, while building up your knowledge base.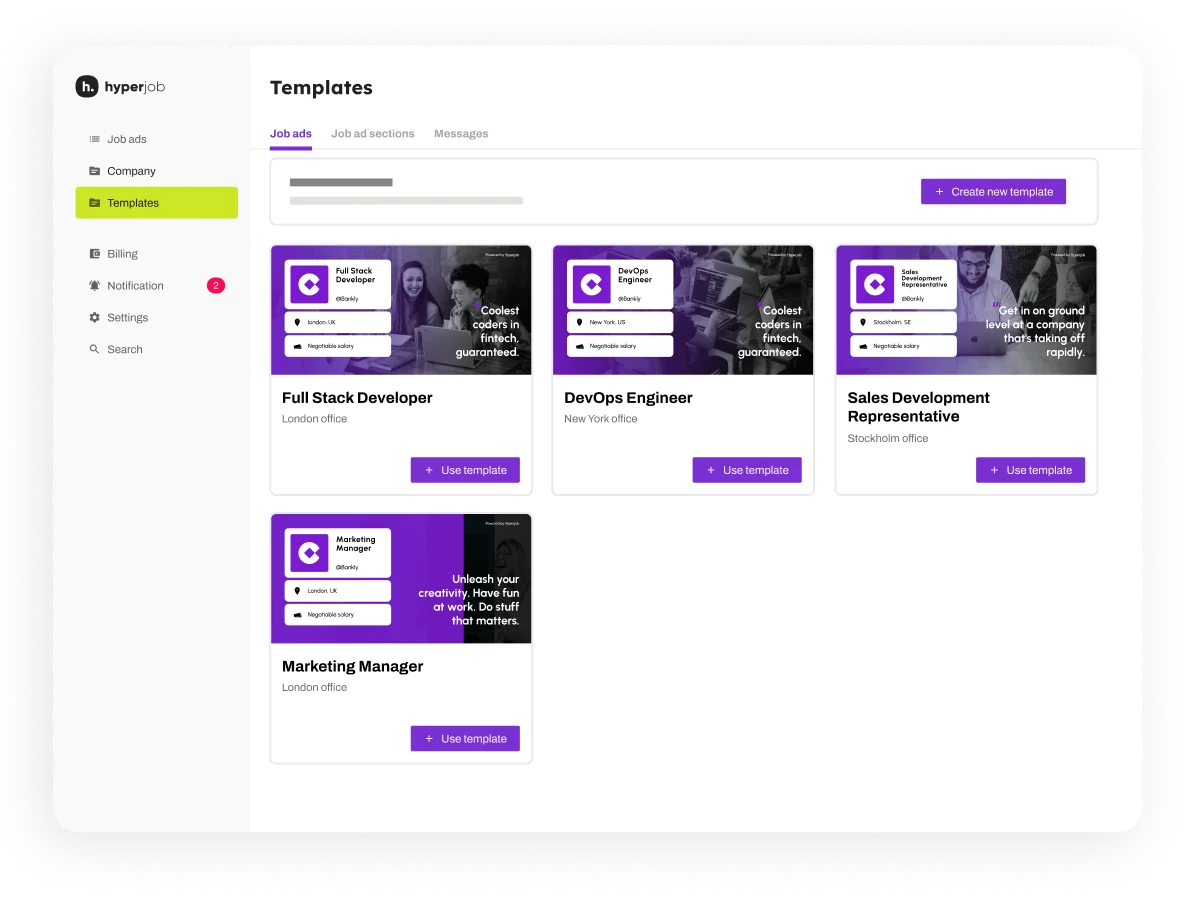 Stay on top of industry trends
Hyperjob equips your team with a complete solution to handle any challenge in the ever-changing talent market.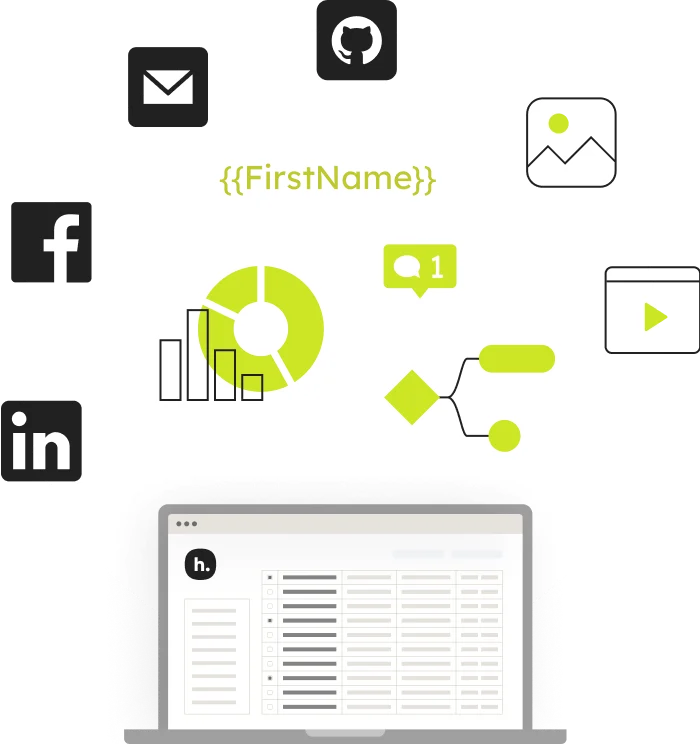 "With Hyperjob, we got 60% more replies and great feedback from candidates! Hyperjob also helps us maintain consistency and quality across our countless job posts.
I thought we'd done everything we could to increase our candidate conversion rate - until we started sourcing with Hyperjob!"

Claire Devine
Talent sourcer
"Since we began using Hyperjob, we've noticed a significant bump in replies from candidates. Regular ads can be a bit boring, but Hyperjob's got this eye-catching format that has impressed both the candidates and the hiring managers."

Krists Vitols
Team lead for tech recruitment team

"Hyperjob's user interface is user-friendly and helps me make boring job descriptions more visual, scannable, and appealing overall. Also, the statistics provided help me track my progress."

Laura Laimite
COO
72% of candidates prefer Hyperjob to regular job posts.
Ready to impress your candidates too?
Trusted by
Trusted by