Hyperjob for blitzscaling
Hire faster by converting better
Leverage automation, conversion optimization, and sourcing-as-a-service to expand your team efficiently.
Cut down on time spent on sourcing
Turn anyone on your team into a recruitment pro
Multiply your sourcing power 6x
Cut time on sourcing by improving conversion
Get up to 6x more interested candidates via Hyperjob's conversion optimization and outreach automation.
Read more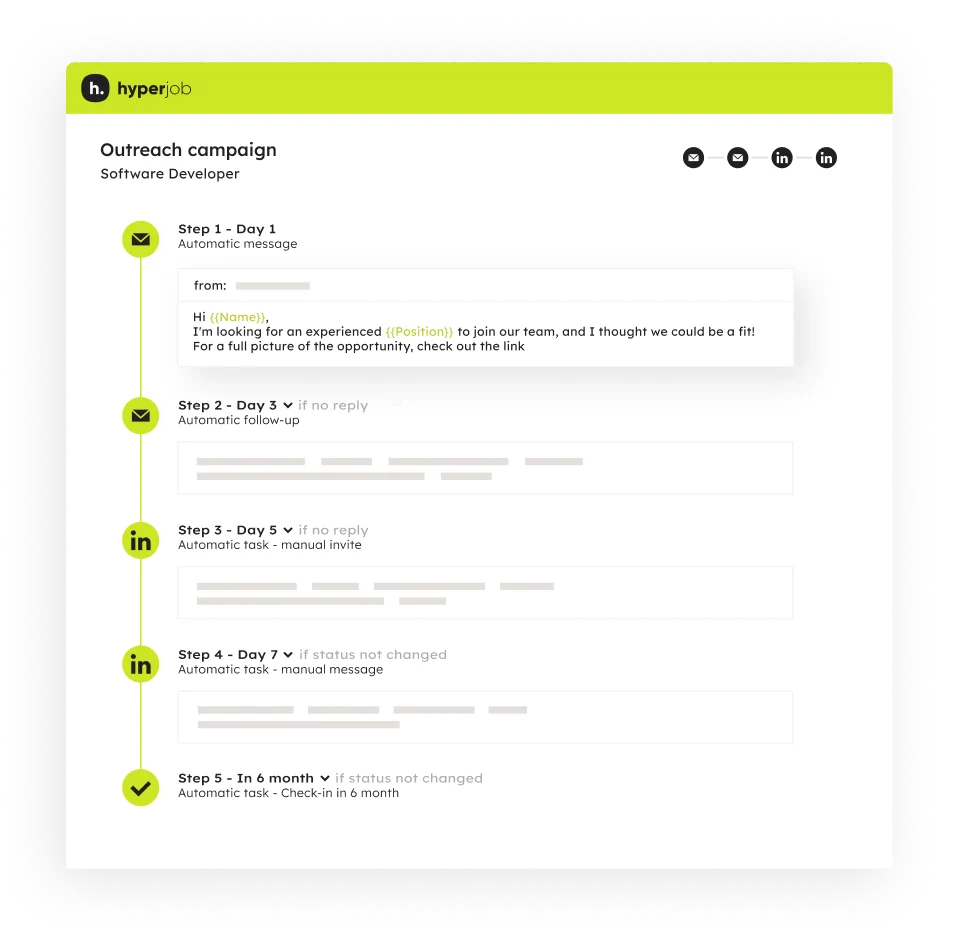 Turn anyone on your team into a recruitment pro
Don't have a dedicated recruiter? Hyperjob enables each hiring manager to handle the entire process on their own, from defining job specs to launching personalized outreach campaigns.
Read more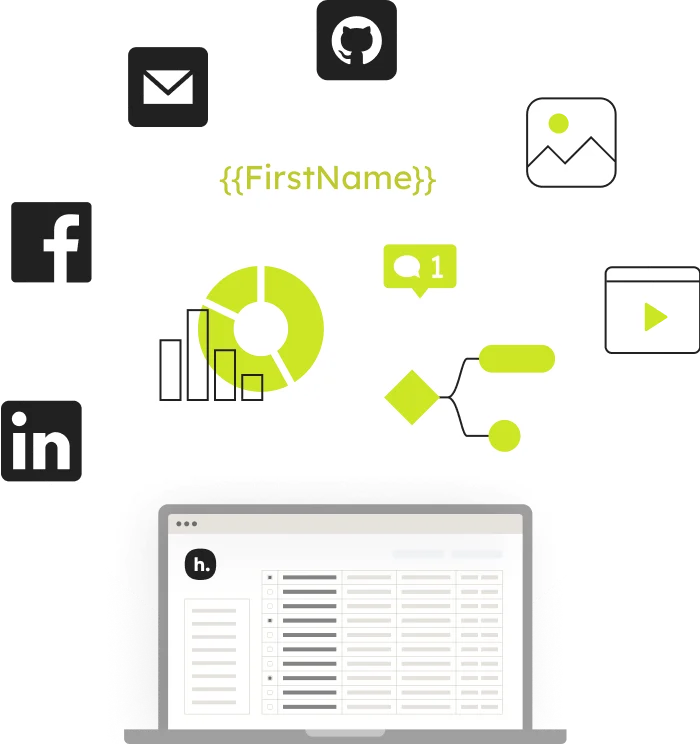 Get unique data-driven insights for improvement
Track your entire recruitment process from outreach to job page engagement. Compare against peers to identify the best messages and outreach sequences.
Read more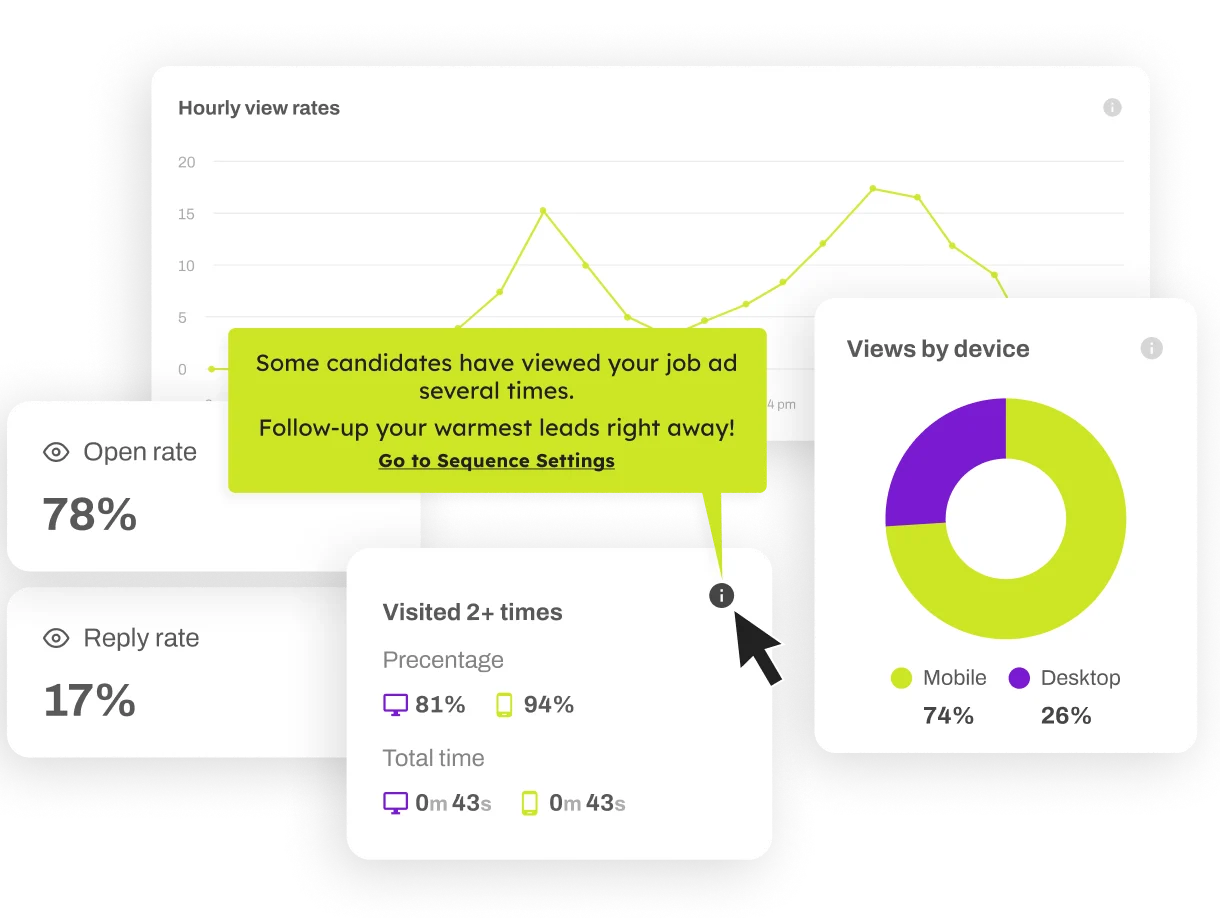 86% of recruiters believe we're in a candidate-driven market
See how you can win the hunt for talent with Hyperjob.
Outshine others in the hunt for talent
Stand out among other brands by presenting your job opportunities and company using Hyperjob's unique job microsites.
Read more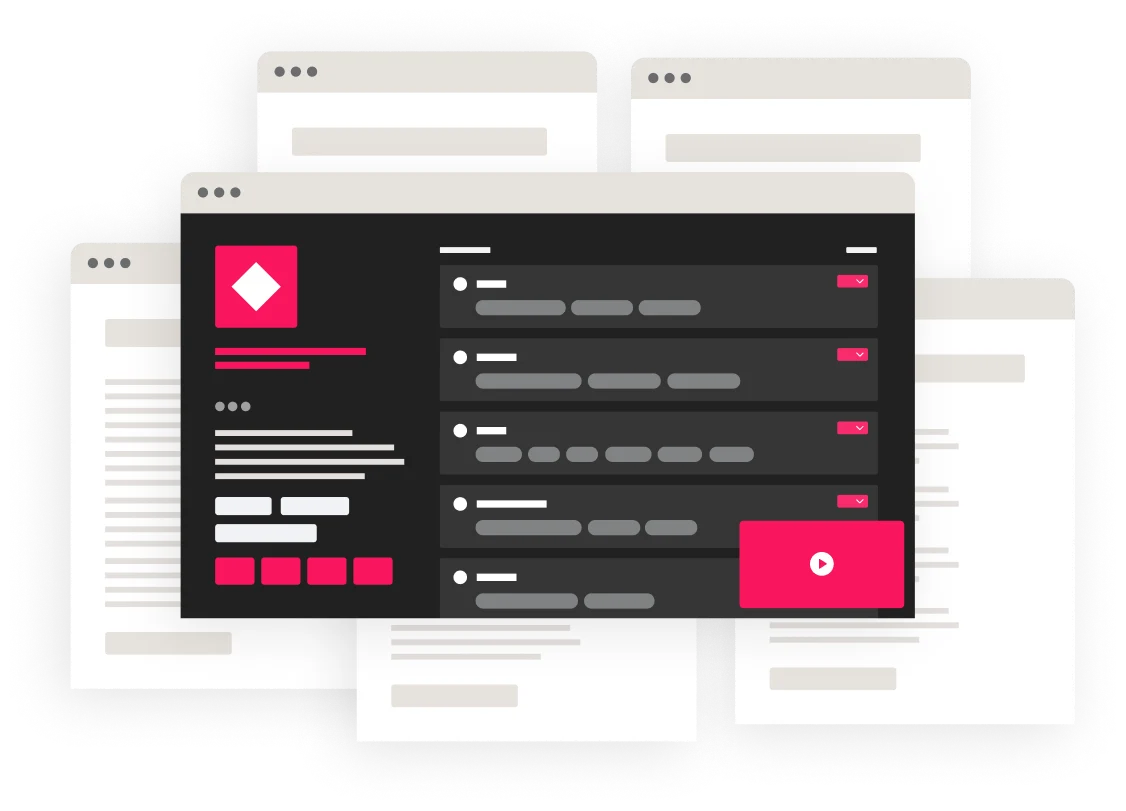 Prepare for your future talent needs
Manage and automatically update your talent pool, send personalized messages, and keep your candidates engaged ahead of the need.
Read more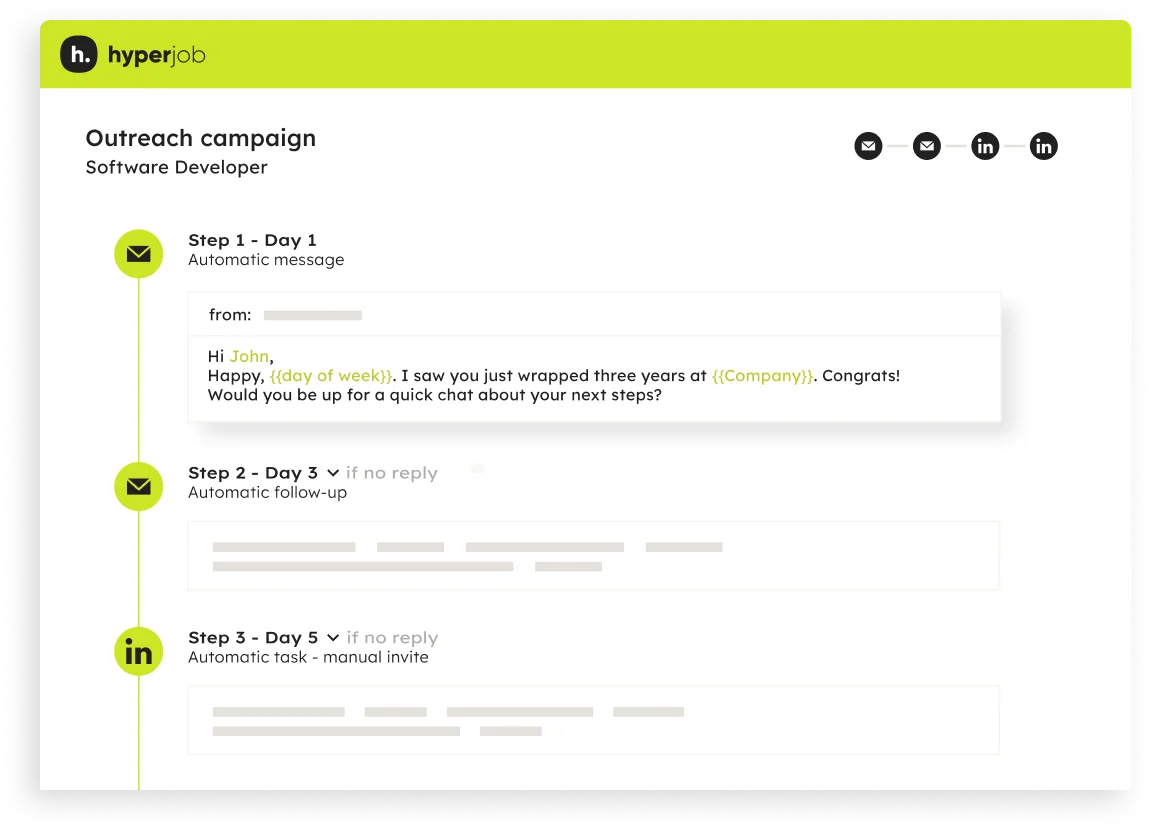 Boost your candidate sourcing capacity
Take advantage of our sourcing-as-a-service to access a wider pool of qualified candidates efficiently and cost-effectively.
Read more

"With Hyperjob, we got 60% more replies and great feedback from candidates! Hyperjob also helps us maintain consistency and quality across our countless job posts.
I thought we'd done everything we could to increase our candidate conversion rate - until we started sourcing with Hyperjob!"

Claire Devine
Talent sourcer
"Hyperjob has been a great help for our recruitment team. It's not just great for candidates, but also for our recruiters.
My team can go over the job posts together with the hiring managers, and it gives us a much better idea of whom we're looking for."

Krists Vitols
Team lead for tech recruitment team

"Hyperjob's user interface is user-friendly and helps me make boring job descriptions more visual, scannable, and appealing overall. Also, the statistics provided help me track my progress."

Laura Laimite
COO
Trusted by
Trusted by