21 questions for your hiring manager
If you ever need some inspiration when preparing for the intake meeting, we've prepared a list of questions that will help you create your ideal candidate profile.
Breaks down essential questions on requirements, compensation, responsibilities, team, and process
Use as a cheat sheet and add your own questions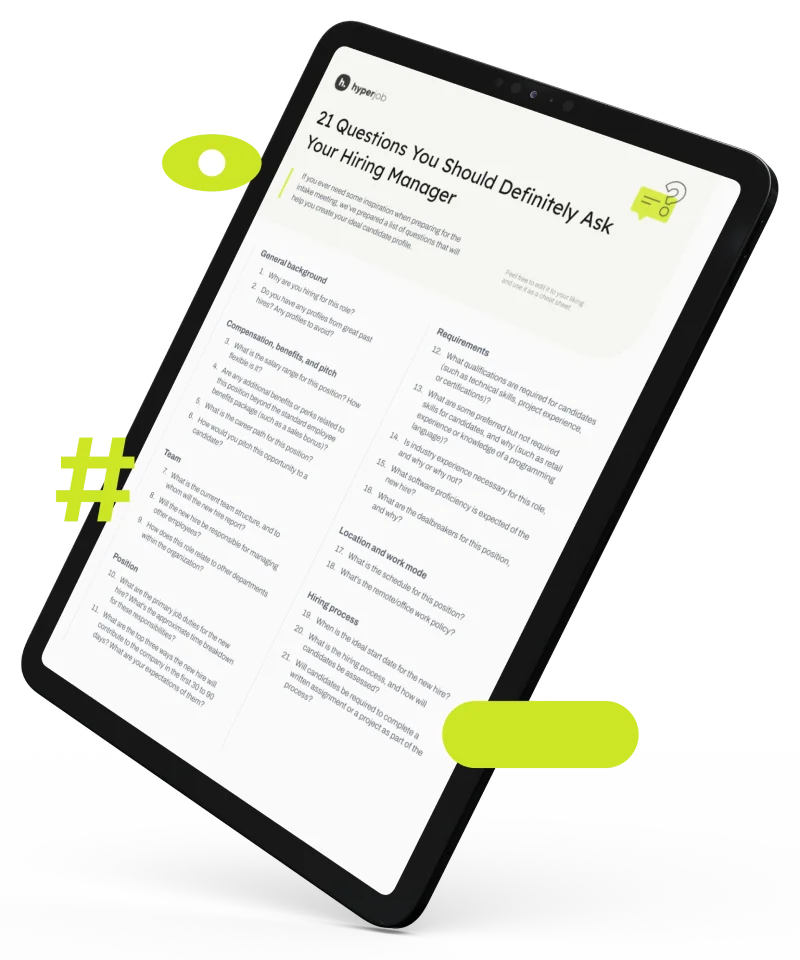 "Since we began using Hyperjob, we've noticed a significant bump in replies from candidates. Regular ads can be a bit boring, but Hyperjob's got this eye-catching format that has impressed both the candidates and the hiring managers."

Krists Vitols
Team lead for tech recruitment team
"With Hyperjob, we got 60% more replies and great feedback from candidates! Hyperjob also helps us maintain consistency and quality across our countless job posts.
I thought we'd done everything we could to increase our candidate conversion rate - until we started sourcing with Hyperjob!"

Claire Devine
Talent sourcer

"Hyperjob's user interface is user-friendly and helps me make boring job descriptions more visual, scannable, and appealing overall. Also, the statistics provided help me track my progress."

Laura Laimite
COO
Trusted by
Trusted by